What difference would the teachings of a master hypnotherapist make to YOUR hypnotherapy practice… to your clients, and your LIFE?
Gil Boyne dedicated his life to the development of the hypnotherapy profession and mentoring professional hypnotherapists, and his LIVE Master Class attracted people from around the world for more than 55 years. His teachings started the careers of over 12,000 hypnotherapists worldwide, and his original and radical thinking has shaped the practice of modern hypnotherapy.
As a hypnotherapist, Gil Boyne helped many thousands of people. Acclaimed in the media, his news articles and stories have been published in 32 languages and 340 media publications.
If you can achieve just a portion of his success:
You can help more people
You can run a more successful hypnotherapy practice
You can have a more fulfilling life
You can earn more money doing what you love
Gil Boyne Online is part of Gil's legacy of valuable teaching material, and is a fantastic resource for hypnotherapists of all levels, but especially for those who missed the opportunity to see Gil at work while he was alive.
One the best-known leaders in the hypnotherapy profession says:
"I was fortunate to take Gil Boyne's hypnotherapy training in 1968. As I developed my practice, he was exceptionally generous with his guidance and wisdom. After ten years of a practice, I founded one of the first state-licensed hypnotherapy schools in 1978. My therapy and teaching is strongly influenced by Gil Boyne, as are my books. His live therapy films are an important part of an advanced level of my classes and I am grateful for his mentoring over the years."

-Randall Churchill, Co-Director, Hypnotism Training Institute of Northern Calif.
Gil Boyne Online is available when YOU want it – 24 hours a day, 365 days a year, so you can fit learning from Gil around your clients and your life.
Here's what you get when you join today…
1) Rapid and Instantaneous Induction videos with transcripts
A series of videos in which GIl demonstrates a variety of inductions and deepening techniques, including:
Hand Closing Induction
Wolberg Arm Levitation Induction
Standing Induction – Rapid Induction
Rapid Hypnosis Induction
Direct Gaze induction
Hypnotic equilibrium
The Critical Factor of the Mind
Eye catalepsy, automatic motion, and conditioning with post-hypnotic re-induction
Rocking Deepener
Each video comes complete with a transcript of the induction used for easy reference.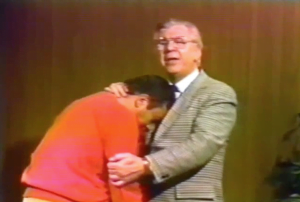 Words cannot describe the gratitude I feel toward Gil Boyne. Approximately 20 years ago I attended his classes in hypnosis/hypnotherapy. Without a doubt, studying with Gil Boyne was a true turning point in my life. His knowledge, ability and ease of style are incomparable. He is indeed the Teacher of Masters and the Master of Teachers. Most of the best known and successful workers in our field started with Gil Boyne. The investment that I made in his courses has come back to me in millions of dollars. For anyone looking to build a solid foundation in hypnosis/hypnotherapy, make the pilgrimage and study with Gil. You will thank yourself for the rest of your life.

– Marshall Sylver
Hypnotherapist, Motivator Author-"Passion Power and Profit" Las Vegas, NV.
2) The Case of Bunny, video with teaching commentary
In this live video, Gil starts by demonstrating instantaneous inductions with several subjects. While testing one of them by making her upraised arm rigid, she exclaims, "it's a miracle!".
Bunny explains that she has been unable to lift her arm higher than her shoulder for over two years. In an exciting and highly dramatic age regression, Gil Boyne discovers the cause of her arm, neck and shoulder problems to be a result of early sexual abuse by her alcoholic father.
Using several original and unorthodox techniques, Gil creates a complete release from these disabling symptoms.
The commentary, approved by Gil Boyne personally, is provided by Dr John Butler, who is a highly regarded hypnotherapist with over 27 years of proven experience and over 30,000 hours of practice as a successful clinical practitioner. He is an instructor in hypnosurgery, teaching clinical hypnosis applications to surgeons and anaesthetists in a course accredited by the Royal College of Anaesthetists.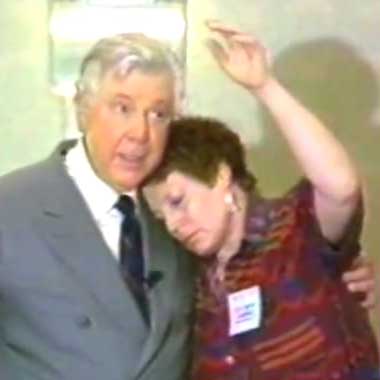 Gil is one of the true pioneers of Clinical Hypnotherapy training with 55 years of experience in the field and having trained over 12,000 hypnotherapists world wide. He has worked with many stars of the entertainment and sports worlds including Sylvester Stallone, Dolly Parton, Lily Tomlin, and many more… His development of 'Transforming Therapy' and his subsequent book takes you on a journey of true emotional transformation. His teaching methods, based on video taped real therapy sessions, often left me breathless. I am proud & privileged to be his protege.

– Andrew Hughes, Hypnotherapist, Chesterfield, U.K.
3) The Case of Mary, video with teaching commentary
Mary learned as a child that it's "nasty" to feel good. In this video, a regression uncovers the discovery of "good feelings" in the genitals. Mother warns Mary, "Nice girls don't do that."
As an adult, Mary avoids sexuality through obesity and unattractive appearance. A two-day follow-up shows Mary nicely dressed, with her hair styled and groomed. She reports a different body image and new eating patterns.
The commentary, approved by Gil Boyne personally, is provided by Rob Woodgate, co-creator of Gil Boyne Online and former Editor of The Hypnotherapy Journal.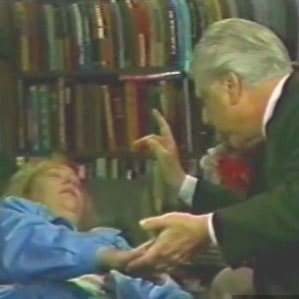 Gil Boyne is a living legend — almost a cult figure.

He has been the consistent inspiration in leading the profession to upgrade its educational standards. If it were not for his legislative work the profession may not have survived intact to this day. As well as creating a new approach to hypnotherapy practice, Gil Boyne has been the right man at the right time and the entire profession will be forever in his debt.

Gil Boyne has the most profoundly laudatory testimonials from the leading professionals in the field I have ever seen.

– pnosis.com
4) The Case of Damien, video with teaching commentary
A 22-year-old male college student has had seven sessions with two different hypnotherapists and reports he has never "been in a trance." In this video, Gil demonstrates an intake interview, an instant standing induction, eye catalepsy, arm catalepsy, arm levitation, heavy left arm, handclasp response plus self-hypnosis training session.
In the posthypnotic interview, Damien reports he is now convinced he was in a trance.
The commentary, approved by Gil Boyne personally, is provided by Rob Woodgate, co-creator of Gil Boyne Online and former Editor of The Hypnotherapy Journal.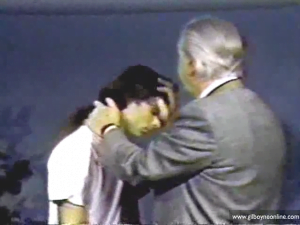 Gil Boyne, who has become a a living legend in the hypnotherapy world, takes his students on a journey of true emotional and spiritual transformation in just six weekends. Gil is the only therapist who has videotaped a comprehensive library of his successful hypnotherapy sessions and follow-up interviews. The videos are shown to students on a giant screen and interspersed with Gil's insightful commentary. Gil's unique "Transforming Therapy," shows its potency in liberating clients from a wide range of emotional traumas and physical ailments. This is one training course that I can recommend with absolute confidence.

– Donald Robertson, Clinical Hypnotherapist, Harley St. London, UK
5) The Case of Bob, video with discussion
Bob, a 72-year-old Hypnotherapist, has been unable to experience trance in spite of his many efforts to do so. Using age regression, Boyne uncovers mother's early script: "You'll never amount to anything". Bob enters into a deep trance complete with several tests. Boyne then teaches him self-hypnosis and he comes up from the trance amazed and radiant.
Designed to help you consolidate your learning from the previous videos, this case study is left open for students to provide comments and discuss the specific techniques used.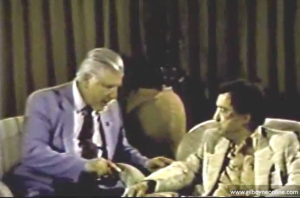 Gil Boyne is a Master! He is and always will be my main Hypnosis mentor. He made a powerful and lasting impact on me, both as a teacher and as a friend. The professional and social time I spent with him many years ago continue to be highpoints in my life. His brilliance continues to be felt globally through his personal work and the work of his many gifted students."

– George Bien
is one of America's most renowned hypnotherapists, He teaches and practices in New York City and teaches Hypnotherapy throughout Southeast Asia.
6) PLUS, numerous never before seen video interviews with Gil and a host of articles and learning points penned by the great man himself.
It adds up to over 100 teaching topics…
which you will enjoy in just 5 minutes from now
Ordering is easy – simply go to the checkout page and order now.
Once your payment is made, you get your login for immediate access! It's safe, simple and secure.
You would typically have to pay $4000 to fully qualify as a hypnotherapist with the AMERICAN COUNCIL OF HYPNOTIST EXAMINERS or over $1100 to learn from Gil in his live Master Class.
And when Gil was alive, people used to buy his case study videos alone, without any form of teaching commentary, for $75 each, and his hypnotherapy training articles sold for $99.95, so this package, including the Masterclass Grade teaching commentaries, has a real world, actual value of $997.
But because everything is now delivered online, you can get full, ongoing access to all the material on this site for a one time payment of only $147.
You also get a full 60 day, no-quibble money back guarantee, which means that if for any reason you are not totally delighted with your decision to invest in your hypnotherapy education, we will cheerfully refund every penny of your money.

NB: All prices exclude VAT, which is payable by customers in the European Union.